What Should You Know About Radiator Fluid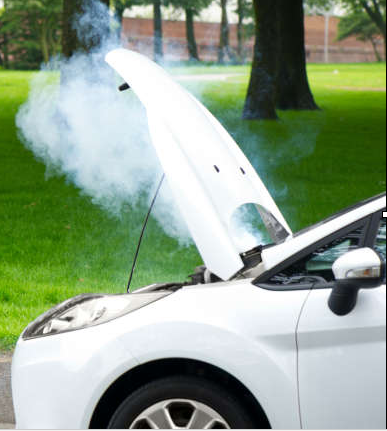 You do not have to stock up on volumes of information about your car. After all, you can always call an automotive technician when your automobile groans, splutters, leaks, comes to a halt, and then stubbornly refuses to start all over again. But you must have basic knowledge about what goes on inside your car so that you can maintain it well and keep costly auto repairs at bay. Knowing about whys and the wherefores of Radiator fluid is crucial.
What is Radiator Fluid?

Radiator fluid is the antifreeze cooling liquid that is circulated in the radiator or the radiator reserve tank of an automobile. This fluid keeps the engine from being overheated when the car has been running for a long time or during hot weather. This fluid also prevents the engine from freezing in very cold weather. This in turn keeps the engine in stellar working order for long periods.
What Are the Different Types of Radiator Fluids?

A conventional type of radiator fluid is the green-colored antifreeze coolant that is built on the inorganic acid technology (IAT). This coolant also protects the various parts of an automobile engine from corrosion. Sometimes this fast-acting fluid may be fortified with supplemental coolant additives or SCAs. This kind of fluid has a short life span and must be changed regularly. A second type of radiator fluid is one that contains organic acid technology (OAT) additives that prevent the engine from corroding for longer periods. The hybrid variety of radiator fluid provides the benefits of both the conventional and the OAT type coolants.
Can Different Types of Radiator Fluids Be Mixed?

Different types of radiator fluids should not be mixed. When the conventional antifreeze coolant is mixed with an OAT based fluid, the inorganic and organic salts in them react with each other. This chemical reaction causes the solution to turn cloudy. The mixture also loses its beneficial, long-lasting anti-corrosion properties.
Why is It Necessary to Change Radiator Fluid Periodically?

This automotive fluid has a specific life span. It tends to break down and lose many of its beneficial properties after extensive usage. Such a coolant is unable to prevent corrosive damage to the engine and keep the latter from heating up. It can also cause gaskets to explode, cylinder heads to buckle under the heat generated, and even damage the radiator and the water pump. It is therefore necessary to change it periodically to keep the automobile engine functioning smoothly for longer periods.
When is the Right Time to Change Radiator Fluid?

Different types of coolants have different life spans. The particular make of a vehicle also determines the frequency in which radiator fluid needs to be replaced. For instance, the hybrid variety of radiator fluid lasts and delivers the intended performance for longer periods than the conventional green variety that may need to be replaced every 15,000 miles. The owner's manual of an automobile contains information on when to change it. You should also get this fluid checked and if required, replaced if the temperature gauge shows high heat levels in the engine.

The above discussion highlights only the very basic information about radiator fluid. Nevertheless, knowing only this much and implementing it diligently will increase the longevity of your automobile significantly. This will in turn, help you save precious dollars that would have been otherwise wasted on avoidable auto repairs.